Legal Document Translation
Pangeanic's legal translation record shows our ongoing commitment to translation quality, speed, and subject-area expertise for international contracts, translation of agreements, translations for litigation services, etc.
If you need legal translations for an important international tender in another language, a proposal, company accounts that need to be presented to an organization as part of your registration process, or you need a reliable patent translation partner, trust Pangeanic for legal document translation. We can also liaise with local lawyers and solicitors and obtain information on the legal aspects that affect your tender, translate your queries, and research legal aspects with the help of professional local legal services.
We have been providing certified legal translations since 1997:
Terms of Engagement
Patents
Translation of Proposals for International Civil Engineering / Construction Work
Expressions of Interest and Tender Conditions
Negotiations
Articles of Association and Company Accounts
Property Deeds
Notarized Certificates (marriage, birth, death, etc)
Proposals, Tenders and Contract Awards
Do you need help with your legal translations? Request a quote!
Highly Accredited

Legal Translators

We are one of only a few translation companies that have achieved both the prestigious ISO 9001:2008 certification for our translation management and translation processes as well as the specific EN17100 for translation services (and EN13485 for medical devices). Pangeanic is also a member of several translation associations like Gala, Elia, TAUS and EAMT. Our legal translation clients can therefore be completely assured of the top quality and consistency of our legal translations.
Machine Translation Services

for Legal Translations

This is a specialist service with our own machine translation technology, PangeaMT. You can use it to obtain the gist of foreign patents in your language, for example. It is particularly useful if you need to check certain aspects of current patents that have been granted by world patent offices (Chinese Patent Office, European Patent Office, Japanese Patent Office, US Patent Office) or national patent offices. Pangeanic can create custom-built translation engines for your specific field. However, it is also useful if you need to maintain the format of original documents in a tender or request for proposal in a language you do not understand. Delivery will take place from our servers and using our highly encrypted secure client portal when confidentiality is paramount.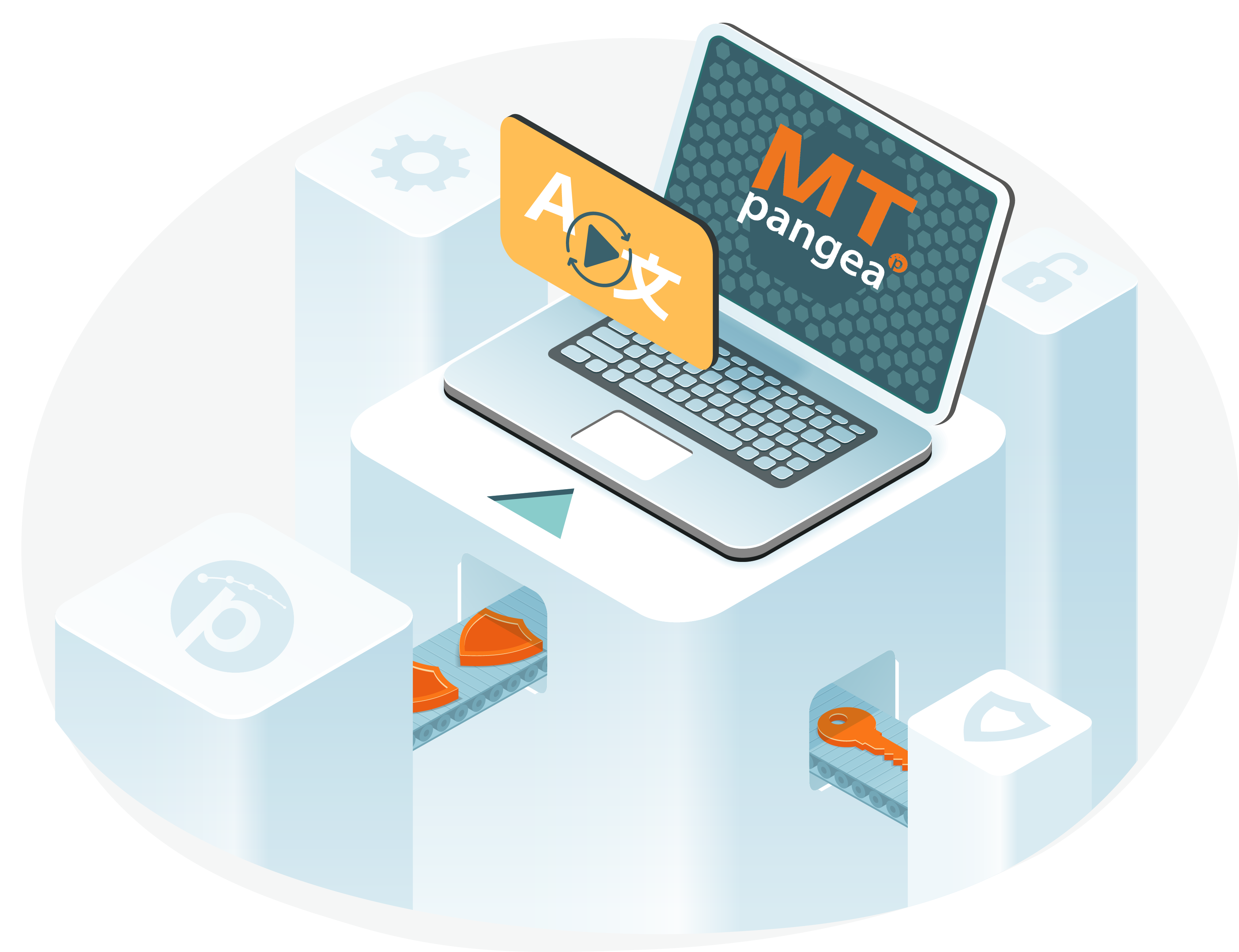 Translation Levels
If you need draft legal translations or certified legal translations, you are looking for an expert legal translation team that provides accuracy, attention to detail, is familiar with different legal systems, and even has a legal background. This is important if you are translating a tender or contract, but even more so in the case of legal translations when litigation or negotiations are at stake.
We recommend using our Premium Translation Service if your documents are of the utmost importance to you and our Standard or Draft Translation Service if you simply want to find out about some legalities or want to understand something.
You will be surprised at the high quality of our Standard Translation Service and how many legal translations and documents can be translated on a budget. Our translation agency has a record of thousands of translated pages every month. Thus, our processes and databases are optimized for your benefit–we have Gigabytes of legal translation data as reference material. Therefore, you can benefit from Pangeanic's years of translation experience to obtain a fast legal translation service that works. We use the latest translation technologies in order to translate and keep a record of your documents so you do not have to pay for any previously translated sentence ever again.
Types of documents for our Legal Translation Services
Our legal translation services are complete and include recreating Microsoft Office files in Word, Excel or PowerPoint formats, among others. We deal with any type of documents you may need to translate into a foreign language.
Legal translations can include documents as well as contracts, manuals, etc. This means that your "legal document" may also contain technical descriptions about your equipment or processes–a legal translation background would then not suffice and you will need our expert team for both fields.
Our expert translation project managers will set up a manage expert translators and proofreaders in finances, engineering and legal translations, for example. Our extensive translation memory databases accumulated over the years provide our translators with an excellent reference library with bilingual translations they can use for reference.
Other areas where our legal translation service has earned a reputation for quality are:
Translation of Birth Certificates
Translation of Marriage Certificates
Translation of Divorce Decrees
Translation of Personal Correspondence
Translation of High School Diplomas
Translation of Institute Diplomas
Translation of University Diploma
Translation of Professional Certification
Translation of Employment Forms
Translation of CVs/Resumes
Why Choose Pangeanic for your Legal Translation Services?
Over 20 years of expertise: We cherrypick highly skilled and experienced translators with a legal background a deep understanding of legal terminology and concepts. Many of them have worked at the highest level of industry and government and are adept at handling a wide range of legal documents, including contracts, NDAs, agreements, court documents, patents, and more. Rest assured that your legal documents are will be translated by an expert team that uses advanced terminology and translation tools.
Quality Assurance: Pangeanic has 6 ISO accreditations to ensure a stringent quality assurance process and meet the highest standards in legal translation. Regular audits ensure that our translation standards follow what is required for our demanding clients. A quality process ensures that the initial document is analyzed, terminology sets verified and applied and that the final translated document is accurate, clear, and meets the specific requirements of the legal system in the target language.
Confidentiality and Security: We understand that legal documents often contain sensitive and confidential information and that is why we chose to qualify for Information Security Standard 270001. Pangeanic clients can opt to upload their documents to our encrypted online management tool, our ECO platform for added security. Some of our Use Cases are the translation of thousands of documents (forensic evidence) for law enforcement. Lastly, all translators working for Pangeanic have signed a Non-Disclosure Agreement to maintain the confidentiality of the information on your documents, and we utilize secure file transfer systems and even our own online translation platform to safeguard your data throughout the translation process.
Timely Delivery: We understand the importance of deadlines in the legal field. Our team is committed to delivering translations within the agreed-upon timeframe without compromising on quality. We work efficiently and effectively to meet your deadlines, ensuring you have the translated documents when you need them.
Cultural Sensitivity: Our legal translators are native speakers of the target language and have a deep understanding of the legal system and culture of that country. They are also familiar with the cultural nuances of the source language, which allows them to translate your documents accurately and with respect for the target culture. For example, a legal term that has a specific meaning in one country may have a different meaning in another country, and this can happen even in countries that share the same language. Our translators are aware of these differences and will use the appropriate term in the target language. They will also avoid using terms that may be offensive or insensitive to the target culture.
Competitive Pricing: Pangeanic does not cut corners, Pangeanic optimizes processes. Thus, we offer competitive pricing tailored to the complexity and volume of your legal translation project. Our transparent pricing structure ensures that you receive excellent value for your investment in our services. We understand that legal translation can be a complex and time-consuming process. That's why we offer a variety of pricing options to fit your budget. We also offer discounts for bulk orders and repeat customers.
Other professional translation services by Pangeanic