Software Translation Services
If you need software translations, it is because you have developed an application, program or platform which you wish to translate into other languages for users in different countries. A great variety of documents in several formats which need to be translated is generated within the field of IT/Computer Science/Informatics: from on-screen messages on a company's website to the information the company provides about its applications and platforms, not to mention the translation of its technical manuals. Terminological coherence between all of these areas is paramount in order to ensure the user has a flawless experience while using the platform, software, video game or application.
Did you know Pangeanic also
develops software?
Yes, we do! We are developers of NLP solutions. We understand what your developers and programmers feel and want because we are also developers and programmers. We are used to localize our own products. Our Language Department interfaces and works seamlessly with our own engineering team! We know the tools required for software localization and final testing. Find out a little bit more about our tech stack visiting other sections in our website Translation Software Technology and Neural Network-Based Machine Translation.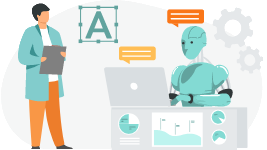 Localization in Software Translation Services
The term localization is often used by professionals in the translation world when we talk about software translation. We use it in order to refer to the different approach that, as professional translators, we must take when we are translating software, translating apps, or translating websites. In the case of software or IT translation, terminological coherence is highly important. This does not only mean that it is important when an action or operation is mentioned within a program, but also means that translators should also be familiar with the terminology of the relevant operating systems (Windows, Mac, Linux, or Android in the case of mobile phones).
We have collected the terminology associated with all of these operating systems. When it comes to translations for the IT industry, they serve as our reference while translating. As they work, our translators see the suggested translation for each term come up on-screen. Subsequently, we carry out quality controls in order to check that each term has been used properly, ensuring that computer products can be marketed in different countries and that websites are technically informative and terminologically correct.
A badly translated website, an unverified or out-of-context on-screen message, or a badly translated user manual will jeopardize the entire launch of a product, software or platform in another country, as well as its image. In order to conquer a market with a website, application or program we must make them available in the language of the user. In addition, they must be adapted. This is what we call "localization."
Formats for full Software Translation
We accept the most popular document formats for translation, including .properties, .resx, .xml, .sxml, .txml, .dita, .strings, .Android xml, srt, .wix, .po and .g.
Familiar Software Languages
We support over 100 file formats, including .md, .xml, .json, .csv, .php, .yaml, .properties, .android, .gettext, and .strings.
Do you need help with your software translations? Request a quote!
Seamless Integration of Translation into Your Products...
as You Develop!
Release your product in several languages at once!
We connect to your favorite software repository / platform and pull the correct strings so translation happens in parallel to development. All your users worldwide will use the latest version of your product in their own language!
All translated content becomes part of a translation memory for all your manuals and documentation!
Seamlessly integrate localization during any phase of your documentation and development cycle
PECAT translates more than 12M segments every year. It is a versatile tool that can handle all text / code strings and documentation formats. Automate the integration of source texts and translation of documentation between Pangeanic and your source code with easy platform integration or custom-built solutions.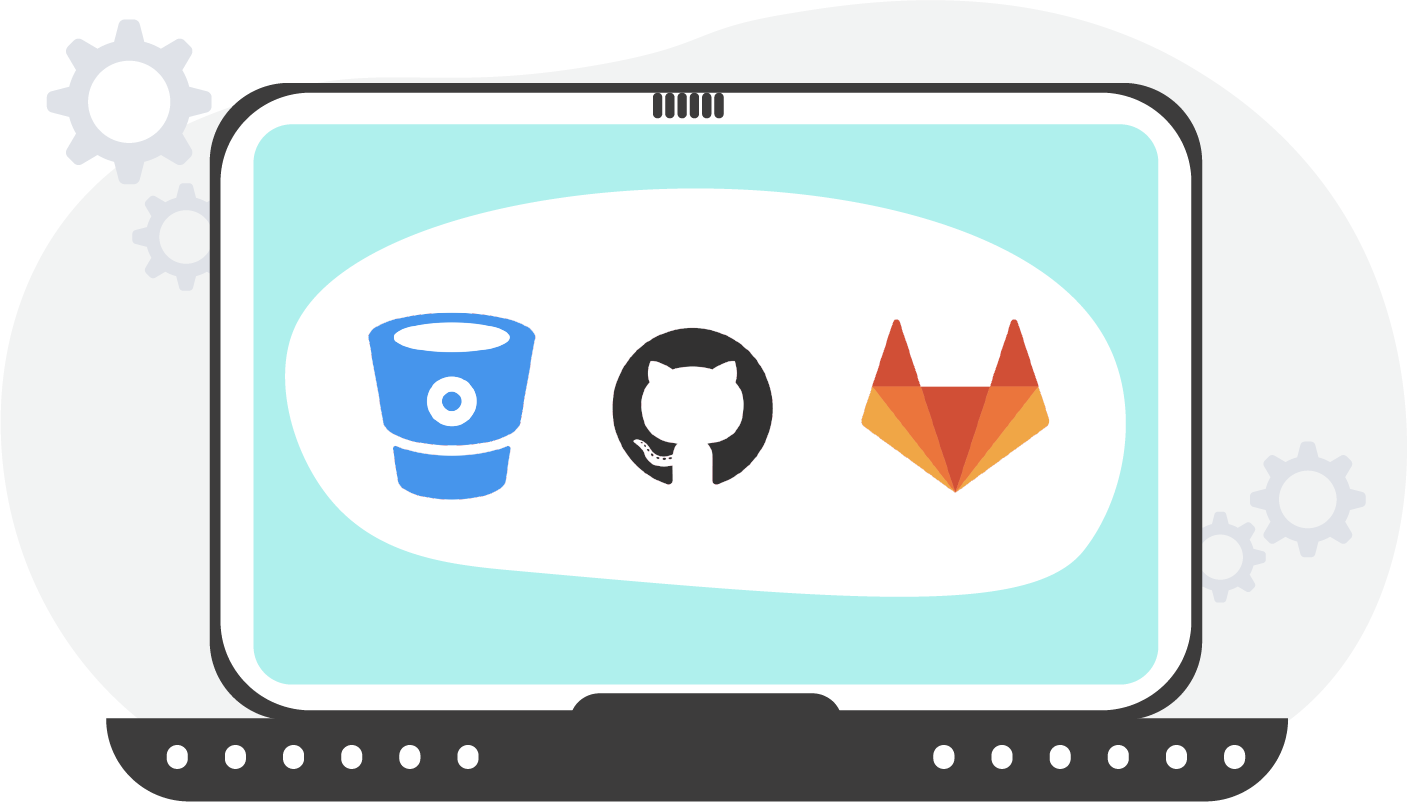 VCS: GitHub, GitLab, Bitbucket.
Source strings are pulled automatically and are always up to date for your translators. Translated content is automatically pushed to your repository as a request.
Why Choose Pangeanic's Software Translation Services?
Specialized Expertise:
We are not only translators, we are engineers that understand the challenges and love automation just like you do! Our linguists are trained personnel with a deep knowledge of software development and technology and previous experience. This ensures accurate and contextually appropriate translations, preserving the integrity of your software.
Industry-Leading Tools:
We have developed our own translation platform PECAT to automate the transfer between your development team our language experts. PECAT is a state-of-the-art online platform for 24/7 results that enables seamless integration with your development workflow, saving you time and resources. Whenever you send strings to PECAT, they will appear as translatable to the translation team, then quality assurance before being automatically delivered to you.
Agile Project Management:
We understand the importance of meeting deadlines in the software industry. Our agile project management approach allows us to adapt to your timelines, ensuring timely delivery without compromising on quality.
Broad Language Support:
Targeting Japanese, French, Spanish and Arabic? Worry not. Our extensive network of language experts has the linguistic talent to cater to your specific needs.
Confidentiality and Security:
We take data security seriously and that is we are qualified to ISO27001 Information Security. Our translation platform PECAT and internal systems are designed to protect your sensitive information. We offer all you will need: encryption, pseudonymization of entities... trust Pangeanic to handle your software with utmost confidentiality.
Boost Your Software's Global Reach

with Our Translation Services

Don't let language barriers limit your software's success in international markets. Our software translation services will help you expand your user base, increase customer satisfaction, and drive revenue growth. Experience the benefits of professional and accurate software localization.