CERTIFICATES AND EXCELLENCE
At Pangeanic
we take quality seriously

in all the processes, products and solutions we offer.
Quality

is at the core of Pangeanic's strategy.

The company has been independently audited since 2005 and renews its certifications every year.

All our staff, both internal and external, are committed to the Pangeanic Quality Principle. This also applies to all our technology-related services and the human relationship we always seek to establish with our external providers and clients, who have the final say in what we do. We are always open to suggestions for improvement from our clients, as they are the key to product and service development.

You can review our System Policy, System Objective Statement and General Security Policy of the Information Security Management System here.
"Many of the concepts that make up Pangeanic's work philosophy are based on the famous "first time right" concept, which is why our organization focuses above all on quality, offering full traceability and complying with international industry standards." Manuel Herranz, Pangeanic CEO
Our certificates
Our clients require and demand a robust and reliable environment for their projects. This is how Pangeanic has built its brand reputation and grown its business. Quality Assurance in translation processes permeates everything we do at Pangeanic. Not only do we have the certification to prove our processes, we apply quality measures to guarantee professional translations in all our projects.
ISO 27001

- Information Security

ISO 27100 ensures that the company implements an Information Security Management System (ISMS).

Nowadays, it's not enough to protect information. In today's digital environment, companies seek to carry out their activity in the safest possible way to continue growing and offering trust and reliability to their customers.

For all digital operations, including remote work, Pangeanic has anti- data breach policies, information access levels for all its staff, a robust cybersecurity policy for its entire infrastructure, and anonymization processes where needed.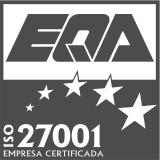 ISO 17100

- Translation Services

Being ISO 17100 certified ensures that services are performed to the highest level, as well as guaranteeing the delivery of a quality translation service.

As a major translation company, we attach great importance to the proofreading and pre-publication approval process by an independent linguist. This ensures that the translation has been read, checked for accuracy, and tested and approved for suitability in the target language before it is offered to the public.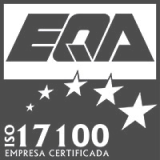 ISO 13485

- Medical Devices

In 2018, Pangeanic obtained ISO 13485 certification as a further step towards excellence in medical device translation. Our certification guarantees the quality management that, together with ISO 17100, ensures the translation process itself, specifically for the translation of texts related to medical devices to be used by manufacturing companies.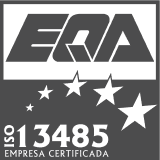 ISO 9001

- Quality Management System

Having this certification allows us to set the guidelines to provide unified services that meet the expectations of our clients. It also allows us to organize the resources, both technical and human, necessary to develop the service. Improvement is always our goal.

ISO 9001 enables us to address risks and take advantage of opportunities. As a company certified to this standard, Pangeanic has documented procedures to ensure quality and excellence for all our clients.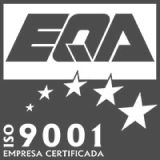 ISO 14001

- Environmental Management

The implementation of ISO 14001 seeks to ensure compliance with current legislation, prevent pollution, and obtain continuous improvement in environmental management and behavior.

This certification marks Pangeanic as an environmentally responsible organization. It demonstrates our full commitment to reducing our environmental impact and footprint, and meeting stakeholder expectations for sustainability and environmental friendliness, including digital operations.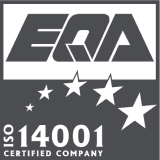 ISO 18587

- Post-Editing of Machine Translation Output

We prioritize fulfilling our clients' needs. Following our work ethic and in order to provide the best translation service, we are always striving for improvement.

With post-editing we can provide a quality service in a much shorter period of time, which is ideal for fast translation services, or for creating data for AI systems. Machine translation allows us to provide a fast translation service to a tight deadline and at a low cost. We reduce human effort in translation, but not quality. We ensure that texts are checked and proofread by experienced linguists, guaranteeing that all specifications given by the client are met.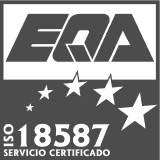 COMMITTED TO QUALITY
What is an
ISMS?
An ISMS is a systematic approach based on three pillars: processes, technology and people that help you protect and support your organization's information through effective risk management.
It enables compliance with many laws, including the EU's GDPR (General Data Protection Regulation), as well as many national (APPI in Japan, LGPD in Brazil, etc.) and regional (CCPA in the U.S.) privacy laws that focus on protecting three key aspects of information:
Quality Assurance
We offer a quality translation service no matter what your needs or the size of the document. Our processes are independently audited and certified every year.
No matter the size, we ensure that all our clients can rely on carefully selected, tested, trusted and verified quality translators.
We ensure the quality of your projects:
We assign you a project manager
Total security thanks to our servers
We offer full traceability and transparency of assigned translators
We guarantee the best rates
We review performance for continuous improvement
J2450

Translation Quality Metrics

The standard was developed with the objective of maintaining "a consistent model for which the quality of the translation of automotive service information could be objectively measured":
Regardless of the source language
Regardless of the target language
Regardless of how the translation is done, i.e. human translation or machine translation.
The metrics are easy to follow and easy to implement. This is an excellent step towards the creation of an objective measure of linguistic quality. In addition, it is highly customizable: if you feel that in a particular translation, a spelling error may be more damaging than the use of an incorrect term, you can easily change the weighting.
Translation standards
Like any other supplier of goods or services, a translation company, along with the individual translator, has ethical and legal obligations to the buyer or the contracting party. With the development of language industry services on a global scale, this has proved to be of enormous importance. For the protection of both parties, standards have been developed that seek to detail their mutual duties.
Pangeanic was a leader in the implementation of the European translation standard EN 15038 (now ISO 17100) in Spain, and its quality control processes were recognized with ISO 9001 and ISO 17100 after an independent audit. Pangeanic was awarded a post-exposure contract by the European Union in 2007. Other ISO standards we have: ISO18587:2017, ISO 14001, ISO 27001.