ELECTRONICS, MEDICAL DEVICES
OMRON - ECO platform for machine translation
International, headquarters in Japan

Overview
Omron is a leading Japanese electronics company. Its core business is the manufacture and sale of industrial automation components, equipment, and systems.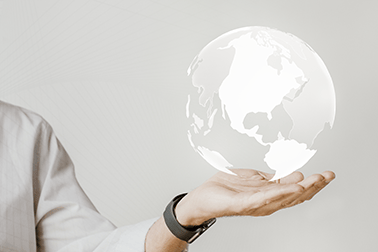 Task
Translate internal documents from English into the languages where the company operates (JA, ES, FR, PT, etc.)
Pangeanic's solution
The ECO platform for machine translation. Premium SaaS subscription.
Instant multilingual internal communication
Our solution facilitates their internal communication, meaning they can share information with colleagues from different countries in their language almost instantaneously.
Nos gusta la filosofía de trabajo de Pangeanic así como su profesionalidad. Su constante trabajo de escucha activa hacia el cliente les hace mejorar cada día más y esa, bajo mi punto de vista, es una de sus grandes cualidades.
Director de Marketing - Onahotels
Servicio rápido y eficiente. Encontramos la creación de una base de datos de traducciones realizadas por parte de Pangeanic una herramienta muy útil para otras ocasiones y/o trabajos similares.
La calidad es excelente, como de costumbre. El texto de origen cambió muchas veces durante el proceso de traducción. Pangeanic reaccionó rápidamente a los cambios, lo cual nos ayudó mucho.